Find Snapchat Friends: BEST Place To Find Snapchat Usernames, Girls & Guys!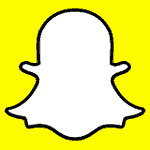 Are you also on Snapchat? KikFriender was brought to life by partnering up with the bright minds of FindChatFriends.com, which is a platform helping you to find Snapchat girls and guys.
If you haven't visited yet, we encourage you to take a look at FindChatFriends.com!
FindChatFriends is proud to bring you Snapchat's best platform to find friends and usernames from all over the world. Talk to open-minded strangers, meet new friends, exchange life moments.. what are you waiting for? Let's start this adventure!
Meet plenty of
girls on kik
today -
Search by town!
There are girls from every city


Register for free
to see more
kik girls


Follow these three easy steps to get started:
Post your Snapchat username to be seen by all and receive Snapchat friend requests
Browse the different categories offered to find new Snapchat friends:
Add the usernames that interest you in Snapchat, and start exchanging
Local Snapchat Search
Don't forget to specify where you're from to be featured on our map of local snapchat usernames! Navigate through our map of Snapchat usernames from all over the world and find a local Snapchat girl or guy near you:
Who knows, maybe your next crush is hiding behind one of the posted profiles.. Who doesn't like a little mystery? ;)